Whether you're an architect, general contractor, or homeowner, it's essential to understand the soffit and fascia's critical role in a commercial or residential project build. Although they can be easily overlooked as just a simple construction choice, when designed and installed correctly and with purpose, they become crucial elements for supporting a structure and contributing to an increased curb appeal.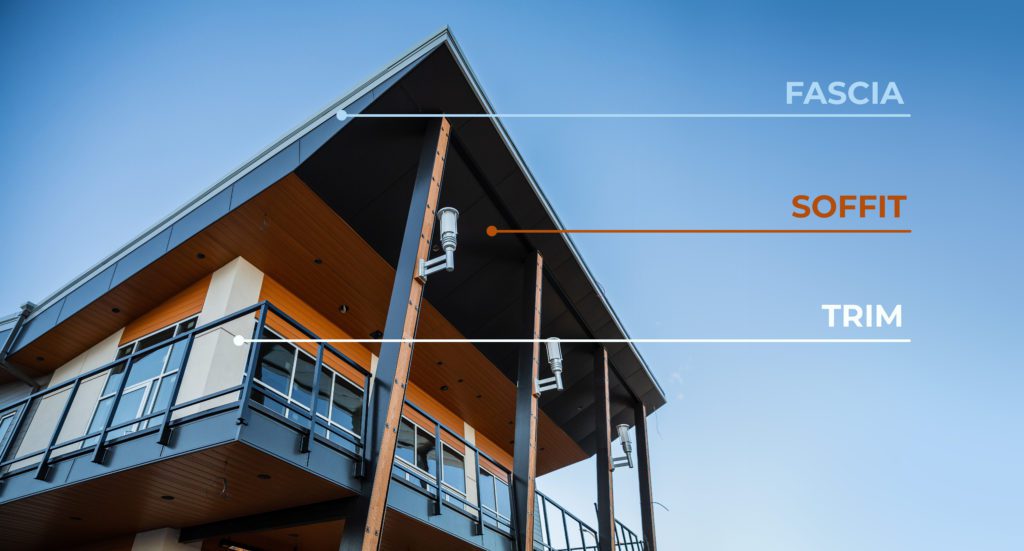 Soffit
When a roof extends beyond the walls of a building, it creates what is known as an overhang. This overhang, also known as an eave, requires a material called soffit to line the underside of the extended roof.
The soffit, which can be vented or closed depending on a structure's needs, helps provide an insulating barrier between the protected interior and exterior of a home or business and prevents excessive water leakage or possible wind damage from occurring.
Fascia
Fascia is a trim attached to a roof's outside edge. The primary purpose of fascia is to protect the exterior of a structure from moisture and weather damage, as well as to increase curb appeal. It is also used to keep small creatures from entering buildings.
It is installed along with soffit and gutter systems and serves as a protective covering for the roof rafters that assists with keeping water from leaking into the attic. Fascia also provides a surface for gutters and downspouts, which help direct rainwater away from a building's foundation.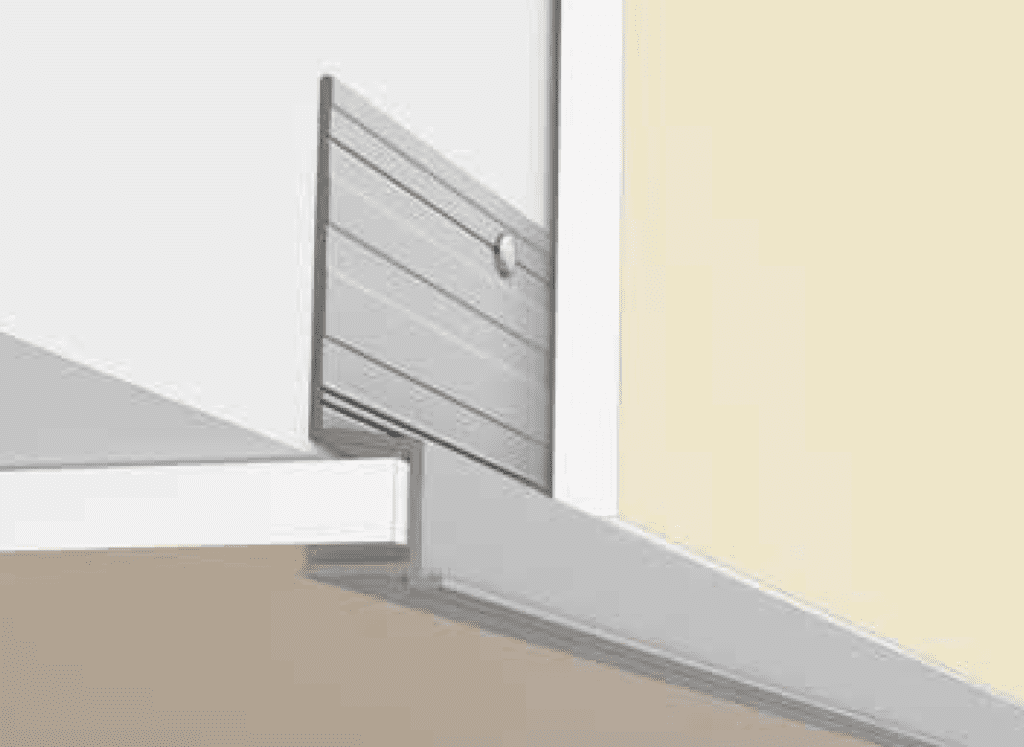 EasyTrim Reveals EZ10 Trim Profile
The transition between soffit and fascia should not only appear seamless it should also be seamless. EasyTrim Reveals aluminum trim systems have been developed and tested to do just that.
The EZ 10 – Horizontal Base B 5/16″ Panel Trim was created to provide innovative transition support between a soffit and fascia when used in conjunction with our aluminum trim systems. It blends the two roof elements flawlessly together-creating an aesthetically pleasing design detail. In addition to being a beautiful addition to a project, it also offers superior water management capabilities.
The EZ10 features our patented EZ.Slope®-an 8-degree slope on the horizontal bottom ledge that allows water and grime to be directed away from exterior walls. This additional built-in functionality assists with protecting a structure's soffit and fascia from extreme weather that can lead to rot, decay, and mold.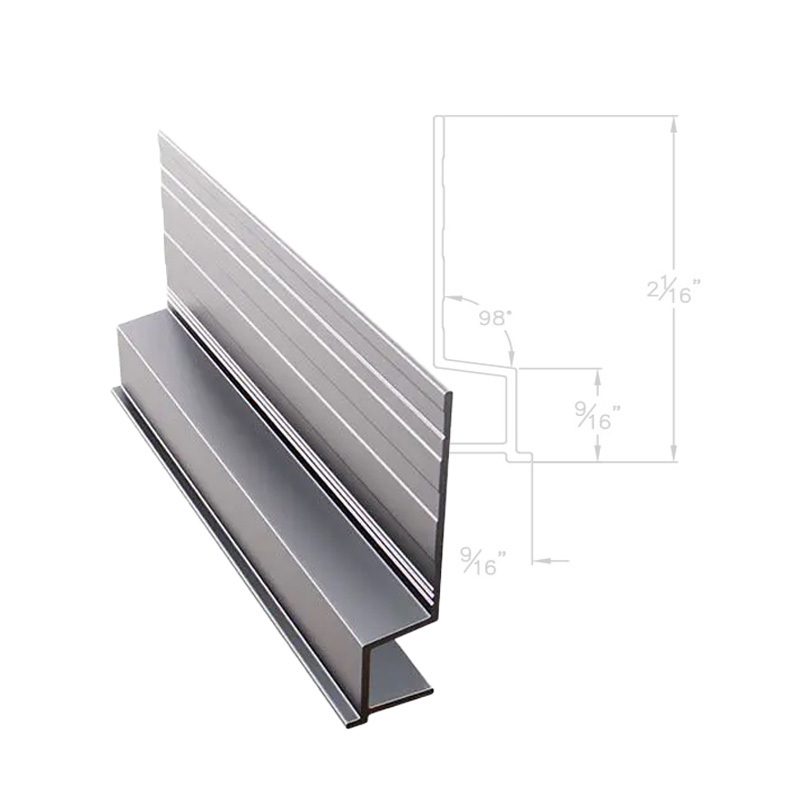 Available in four color options, including clear silver anodized, black anodized, primed, and ColorMatch®, EasyTrim Reveals are an excellent addition to any commercial or residential project. In addition, our aluminum trim systems are compatible with fiber cement siding from most major manufacturers, including James Hardie™. Contact our team of experts today for a free sample and a complimentary, no-obligation quote.